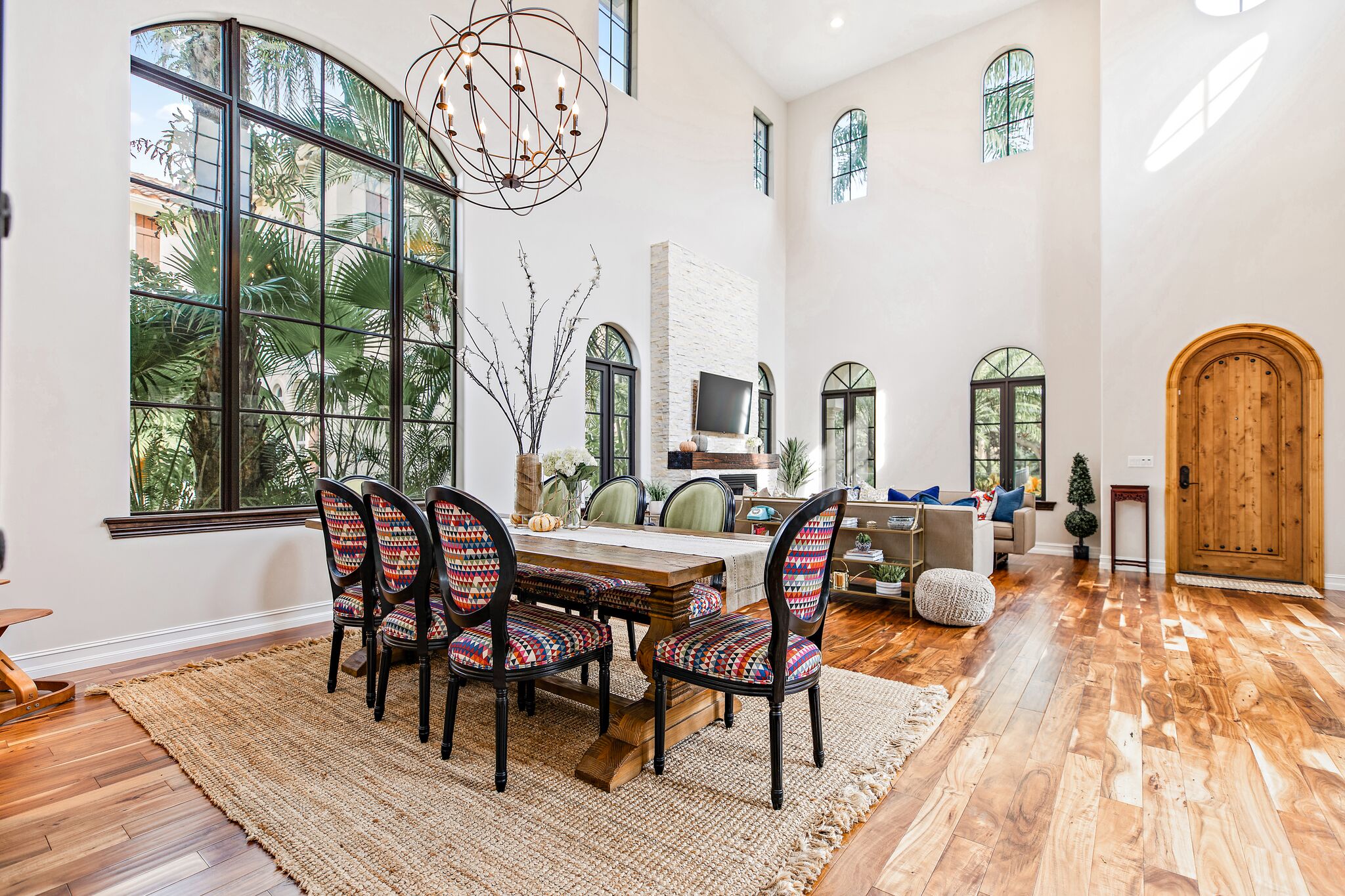 Welcome to The Real Homes of Jupiter. Situated just north of Palm Beach and just south of the Treasure Coast lies the sleepy coastal town of Jupiter, Florida. From our famous golf courses and world class beaches, Jupiter has so much to offer residents from all walks of life and across all age groups. As a top real estate team in Jupiter, we have the inside scoop on all things HOMES in Jupiter! From eclectic seaside inspired cottages, to luxurious waterfront beauties, the Real Homes of Jupiter is a monthly feature presented by the Meyer Lucas Real Estate team, showcasing Jupiter's most inspiring homes and their amazing owners. Sit back, relax, sip yo' wine, and let yourself be inspired! Do you know someone who would be a good fit? *Scroll to the bottom to find out how you can nominate them for next month's RHOJ*.
Real Homes of Jupiter: Edition Three
November means the official start of the Holiday season and we couldn't be more excited! Cooler weather, fall colors, Thanksgiving festivities, and Black Friday sales are among the many things we love about this month.
But the best part about November (in our humble opinion, disclosure we are also a real estate, design and renovation company) is the decking of the halls with festive decor. It's the time when the whole house becomes a place of festivity, whether it's autumn and harvest accents for Thanksgiving or the transition to a winter wonderland for the upcoming holiday season. We love how even the smallest of holiday additions to your decor can bring out that WOW factor in your home. But you don't always need to wait for the holidays to roll around to dress up your home and give it all those vibey feels.
This month's RHoJ home is the perfect example of year round vibes.
November's #RHoJ features one of our favorite Jupiter mompreneurs, Katrina Aronson and her family home in the Abacoa area. Their home is nothing short of AMAZING. (Literally we left her photoshoot and ran straight to Home Goods.)
MLRE had the opportunity to sit down with Katrina and discuss everything from her family and career in fashion, to her inspiration for her Abacoa area home.
KA: "Coming from the fashion world, design and fashion are very much in the same family. You are creating a visual representation of who you are."
1. What inspired your home decor?
"I think of each room as an outfit. I find one piece, and build all around it. I take my time, and sometimes that means a lot longer than I would like. But, when I am inspired, it is all systems go. Sometimes it is photo I see or a house I visit, but usually it is just an idea that pops into my head and I work backwards to find the visuals I need.
I do have a deep love affair with Spanish influences, whether it is tiles or archways, so I try to sneak those in where I can.
Minimalism is my personal love language. If I am not completely sure of something, I do nothing at all.
Fashion is really not that different from home decor. You like what you like, and it is all about exuding who you are. I have always been drawn to a bit more of a masculine overtone with feminine touches, whether it is clothes or my living room.
I love pillows and throws to be my trendy pieces because those are the easiest things (and least expensive) to change. "
2. What is your favorite space in your home?
" I love my kitchen and my living room. I think the kitchen is the most important room in the house for obvious reasons. I am a mom, and I spend 95% of my life in the kitchen. I also love relaxing in the living room, which I don't do often enough. "

3. What's your favorite piece in your home and where did you get it?
Maurice's Furniture
950 Jupiter Park
Jupiter, FL 33458
561-660-9877
4. Which Instagram accounts are you currently loving?
" I like finding local home designers the most, or bloggers I follow that also dabble in design. I think I feel connected to them so it is more fun to see what they have going on. The ones that pop up first in my feed are Shira Caplan, Krista + Home, Houzz, Luxe Interiors + Design to name a few."
A big thank you to The Aronsons for allowing us to showcase their gorgeous home!
Do you know someone with a home in the Jupiter area that might be a good candidate for the #RealHomesofJupiter? Drop us a comment below or email us at hello@meyerlucas.com.
Did we leave you wanting more? Make sure to Follow us on Facebook and Instagram: @meyerlucasrealestate & @meyerlucasdesigns for more creative ideas that'll leave you with serious #inspo!