See why our athlete clients, and some of your favorite super stars choose to make Jupiter their home!
The Palm Beaches area is the home of the PGA of America! There are 16 golf courses in Jupiter alone, but 70 golf courses just within 20 miles of Jupiter! This alone attracts the world's best golfers such as: Masters winner Tiger Woods, Brooks Koepka, Rory McIlroy, Rickie Fowler, and many more.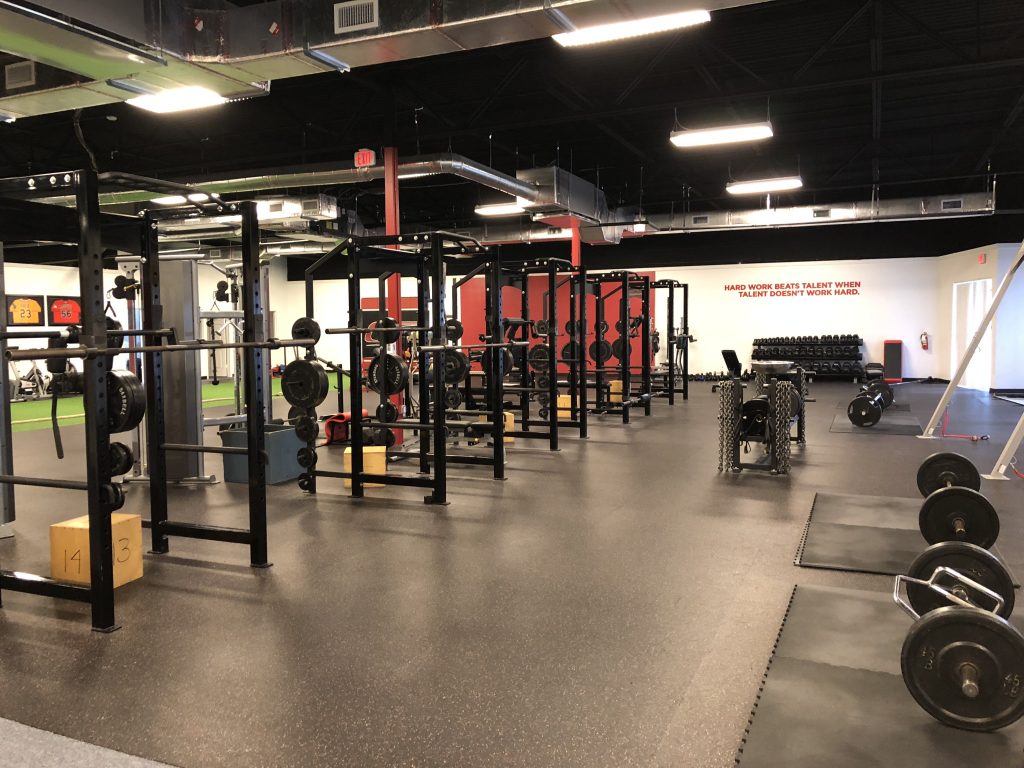 2. Train Year Aound at World Class Athletic Training Facilities
The Cressey Sports Performance team aids in training, physical therapy, and pitching instruction. Eric Cressey, the owner of the Jupiter location spotlights professional baseball players and prepares their bodies in the offseason so they are ready to roll right into spring training. Athletes travel near and far just to workout with Cressey and his team!
If you're looking for a golf performance based workout, check out Joey D at the Sports Training Center! He focuses his athletes on the dynamics needed to have the perfect swing on the course!
The Florida Institute of Performance also houses many professional athlete clients, mostly featured in the PGA tour!
Try and find a better way to relax than spending an off day on one of our STUNNING beaches!… Don't worry, we'll wait! Jupiter has 4 miles of crystal clear water, white sand, and scenic views from any angle!
5. Home to Roger Dean & FITTEAM Ballpark of the Palm Beaches
Roger Dean Chevrolet Stadium is a home-town favorite. Every year, Roger Dean hosts the Miami Marlins and the St. Louis Cardinals for Spring Training as well as the Jupiter Hammerheads (Miami Marlins affiliate) for their regular season home games!
The FITTEAM Ballpark of the Palm Beaches also is a top-notch ballpark that houses the Houston Astros and the Washington Nationals! Beyond the spring training season, the FITTEAM ballpark hosts many other events. It is equipped with five other athletic fields that offer opportunity to multiple different sports such as soccer and lacrosse, as well as an extra 4 lighted basketball courts!
Athletes are constantly traveling which makes the Palm Beach area PERFECT to live! Surrounding the area there are 3 major airports including: Palm Beach International, Fort Lauderdale-Hollywood International, and Miami International Airport!
7. Most Importantly.. No State Income Tax!
Florida is one of only 7 other states who withholds state income tax! This is great for promoting the growth of the state of Florida. Having this advantage means more ability to creates jobs and give more opportunity to the younger population to move and stay living in Florida!
Holly Meyer Lucas is a top producing and nationally recognized Sports & Entertainment Realtor based in the Jupiter area. Her clients range from high-profile professional athletes, to up-and-coming minor league prospects. As the leader and founder of the award winning Meyer Lucas Real Estate team, Holly and her team of real estate agents are a group of high energy, top agents who put their clients' priorities first and have fun doing it!
If you're thinking about buying a home, selling a home, or investing in real estate, contact Holly Meyer Lucas and the Meyer Lucas team today.
(561) 406-5228 | hello@meyerlucas.com | meyerlucas.com