Hey Jup locals….thought the only place to take your four legged furry friend was the beach? Well here is some PAW-some news for you. The town of Jupiter is having a GRAND OPENING of its newest 13 acre public park, Cinquez Park. The new park is conveniently located just off of Center Street and will offer a variety of features for both the two legged and four legged adventurers.
Cinquez Park is located at 2183 West Indiantown Road, Jupiter, Florida. The dog park is located within Cinquez park and is open daily from 7:30 am until sunset, with the exception of Wednesdays, the park does not open until 12:00 noon for weekly maintenance.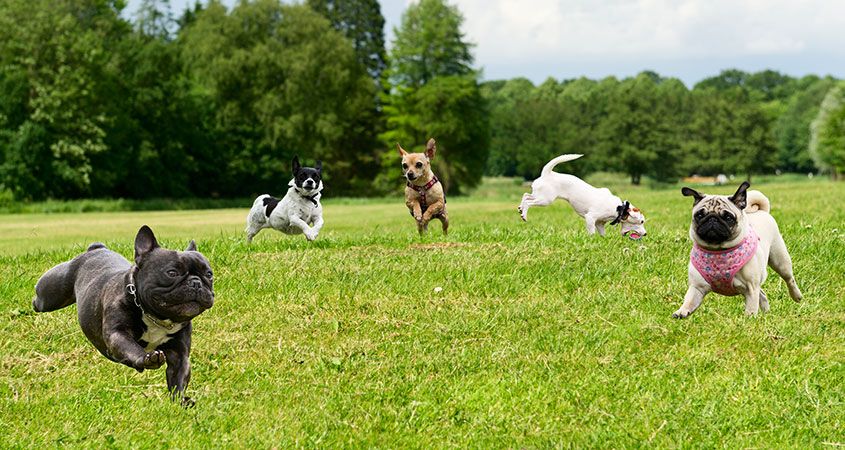 • 13-acre park
• On-street parking
• Restrooms
• Sidewalk paths throughout park and around lake
• Picnic tables
• Bike racks
Within the Dog Park:
• Two separate fenced dog run areas. One for small dogs (≤30 lbs) and one for large dogs (>30 lbs)
• Covered and shaded benches throughout Dog Park
• Dog Washing Station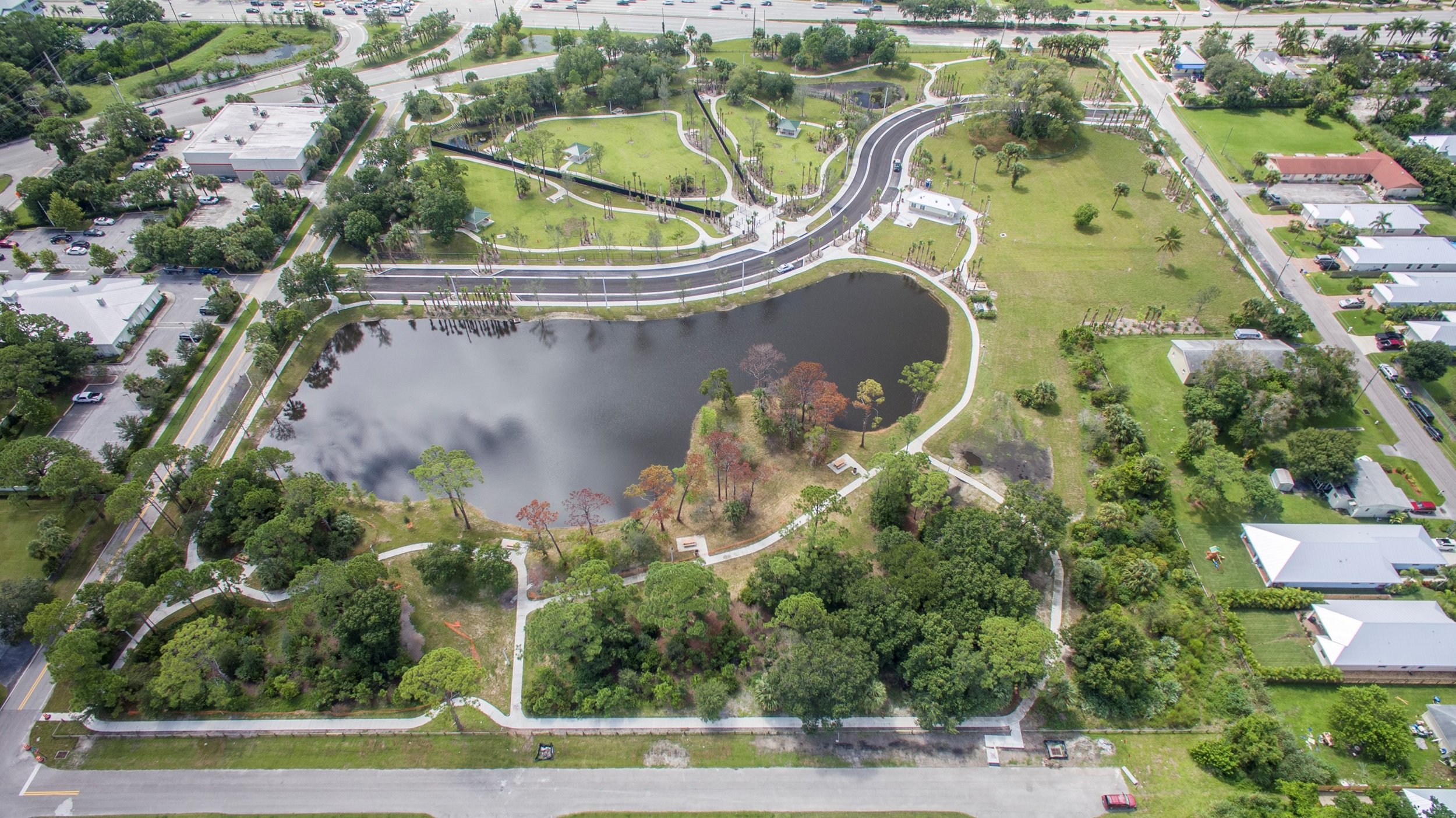 · Small to Medium Dog Section- Dogs weighing less than 30lb; Large Dog Section- Dogs weighing 30+lb
· The Dog Park is a smoke free zone; smoking is not permitted within the fenced areas
· Dogs must be leashed prior to entering and upon leaving the enclosed dog park areas
· Dogs must be restrained at all times outside enclosed dog park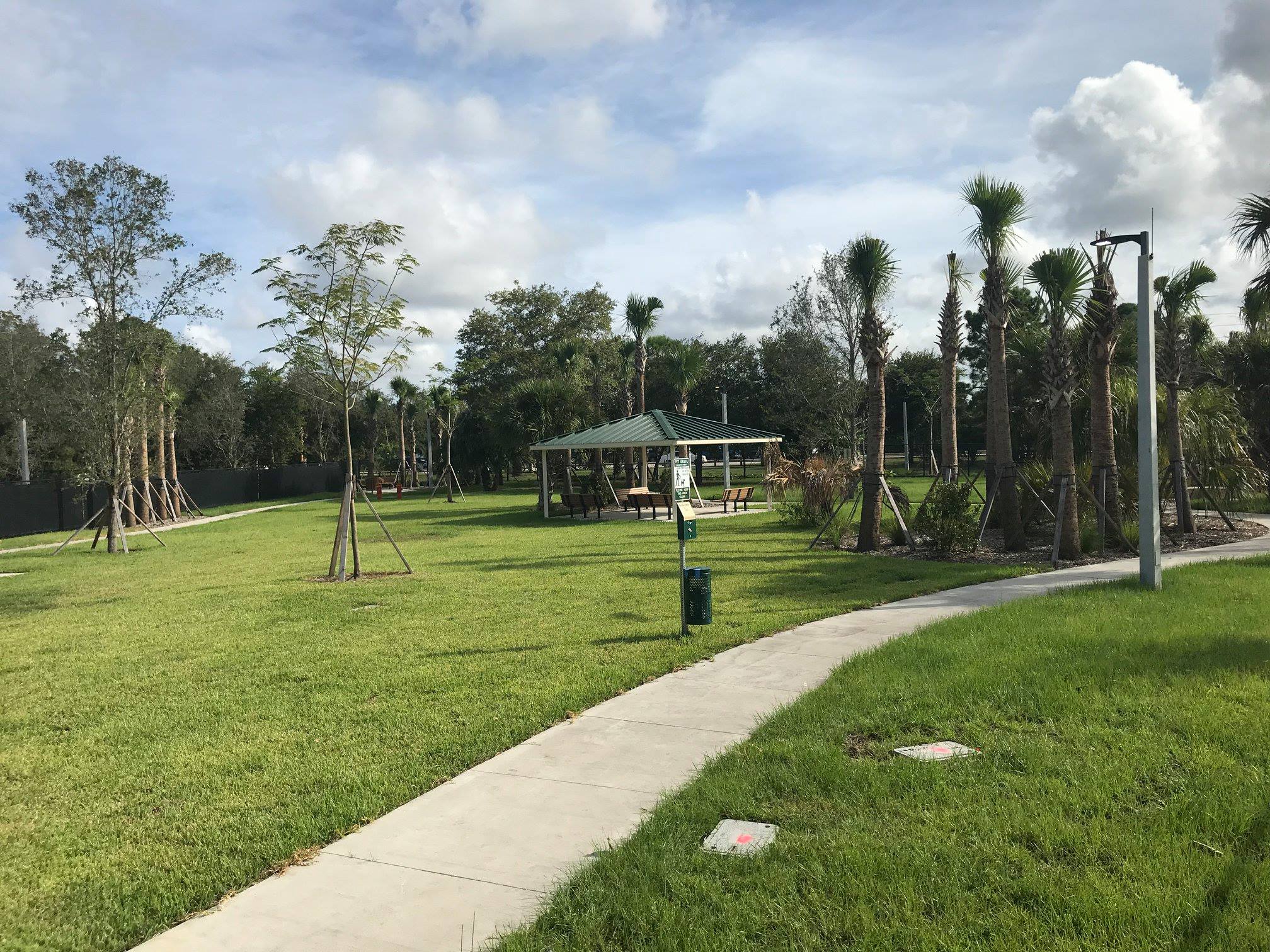 · Dogs must be within voice control at all times (i.e. come when called) and dogs must be removed from the park at the first sign of aggression
· Dog waste must be cleaned up by owners immediately
· There is a limit of 2 dogs per handler and handlers must be 16 years of age or older; children must be accompanied by and closely supervised by an adult
· Professional dog trainers are not permitted to use this facility for training
· The following items are not permitted within the Dog Park: puppies under 4 months old, dogs in heat, sick dogs, food, treats, alcoholic beverages, glass bottles, strollers, bicycles or children's toys
The GRAND OPENING is this Saturday, October 27th at 9:00 am at Cinquez Park. (2183 West Indiantown Road). 🐶🎉🐾 There will be a special appearance at the ceremony by 'McGruff the Crime Dog' and a Halloween Dog Costume Contest!!