Colorful kitchens are back, but not quite the way you remember. One of the latest design trends is to add a pop of color to your kitchen through a STUNNING kitchen island. Looking to take your all white, modern kitchen to the next level?
Read on for 5 trendy paint colors that will transform your kitchen island.
If you're into the idea of adding color to your kitchen, but not willing to take on something bright and bold, gray is your color.
This look is both chic and contemporary and it will be a show-stopper in any kitchen.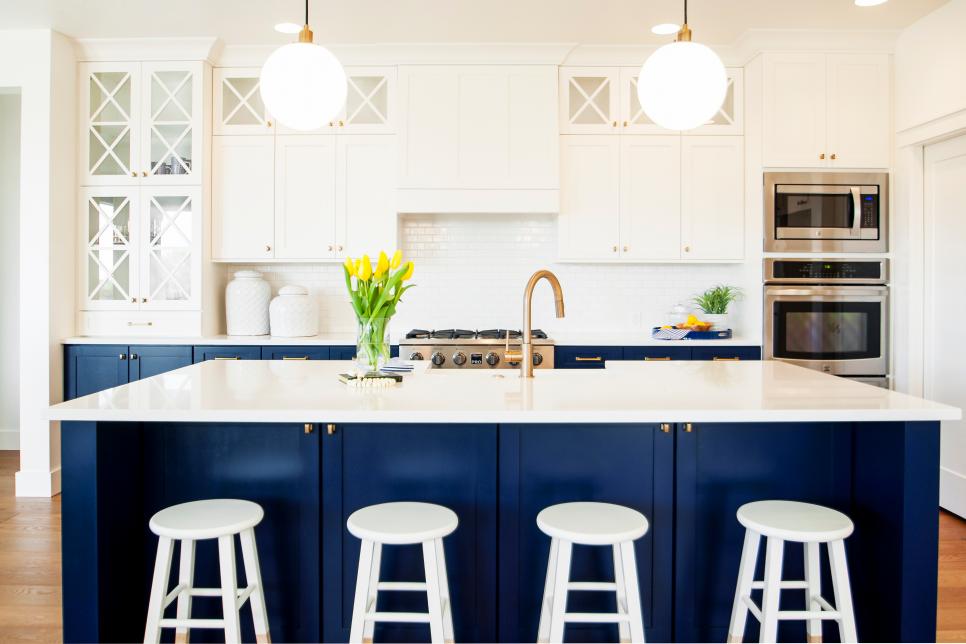 Navy is the perfect color to achieve that moody kitchen look. It's rich and will accent any modern kitchen that needs drama.
A navy kitchen island can add definition and make your space feel larger.
Black accents are gaining popularity as one of the latest home design trends and we are loving it.
Check out the sophistication and contrast it brings to this kitchen.
This one is for all of you out there looking to add something radiant and bold to your kitchen.
Green is perfect for brightening a space and creating a pleasant atmosphere.
Our last trending favorite is to deck your kitchen with a wooden island. Check out the image on the left for some serious kitchen envy.
This farmhouse chic look is the perfect way to add character and comfort to your contemporary kitchen.
Are you looking to build the kitchen of your dreams? Meyer Lucas Design & Renovation is a division of Meyer Lucas Real Estate that will transform your home into the space you've been dreaming of. From kitchens to closets, our Design & Renovation experts will customize your home to create the perfect oasis for you. Contact us today at 561.406.5228 to take one step closer to achieving your home design dreams!